Technology continues to amaze many by introducing effective solutions that otherwise seem impossible. One of the things that stand out in regards to technology advancement has got to be the Internet of Things.
This is an innovative paradigm that is all about stretching power of the internet beyond smartphones and computers to new environments, processes, and things. This has influenced several industries positively. Today, however, we talk about IoT and how it is revolutionizing the health care sector.
Internet of Things has come-in to reduce the reliance on the healthcare industry on humans and their errors. This facilitates the steady improvement of health care by providing unique opportunities that medical practitioners can take advantage of to enhance and monitor patient outcomes. IoT continues to make real differences in the lives of people in multiple ways like: 
Availing Personalized Treatment Plans
Internet of Things allows health care entities to customize patient experiences to add business value. The power of IoT makes it possible to come up with a personalized treatment program that is in tune with a patient's specific requirements.
This goes beyond diagnosis and monitoring because it also covers other essential services like exercise recommendations and dietary inputs. For instance, a doctor does not have to be physically present to examine their patient frequently.
The experts can, nonetheless, rely on an IoT stream to receive real-time details on a portal they can study anytime to determine the health status of the person they are caring for. This type of datastream is also instrumental in testing the effectiveness of drugs and dosages that the patient is under.
At the same time, it also offers information on any possible side effects. Instantaneous monitoring and reporting can save lives in the event of medical emergencies like asthma attacks, heart failure, and diabetes, etc.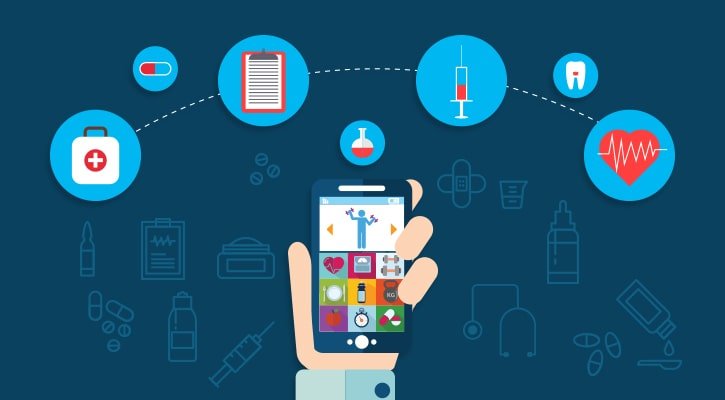 Affordability and End-To-End Connectivity
A healthcare app development company can offer healthcare facilities the proper apps they need to automate patient care workflow. Internet of Things aids in:
Machine-to-machine communication.
Interoperability.
Data movement.
Information exchange.
All these work together to make the delivery of health care services more effective. Through the use of connectivity protocols, like Z-wave, Bluetooth LE, ZigBee, and other protocols, healthcare experts can change the way they spot ailments and illnesses in patients.
This can lead to uncovering new treatments. Working with technology-driven setups is beneficial to the patient's pockets. This is because it brings down the cost of healthcare significantly in numerous ways.
These include dropping the number of unnecessary visits, improving planning & allocation, and making use of better quality resources.
Maintenance of Medical Devices
Medical devices are not only costly, but they also need proper maintenance to function well. IoT plays a hand in this by calculating possible problems with the devices.
This is simply because devices that have IoT sensors allow field service agents to receive constant updates about the machines they are responsible for.
Internet of Things also makes it possible for remote repairs where some issues can be diagnosed and repaired remotely so that technicians do not even have to come in. The software can also be updated on time, making sure that the medical devices remain in tip-top condition.
This is something that also helps with continuous service to the patients because medics are aware of when the equipment needs maintenance services because the machines do not surprise the users by breaking down when it is least expected.
Faster First Aid Locator
IoT is the bedrock technology behind all the wearable's that make it easier for individuals to have better control of their health outcomes. These may include smart clothing, smartwatches, diagnostic chips, and other IoT healthcare wearables.
Such items, especially apps, may come about as a collaboration between medical experts and a mobile app development company. When a person has the wearables on, they can alert first-aid personnel immediately when in need of urgent medical help.
This is especially possible in large smart cities and neighborhoods where there is a high percentage of people using healthcare wearables. Remote consultations or immediate coordination with medics can help avert fatal conditions. 
Better Research
If there is one industry where research needs to be conducted seriously, it is the medical field. Conducting medical research is usually not a walk in the park. Internet of Things can be used to help with research. It is primarily because IoT supports the collection of massive amounts of data about specific illnesses.
This can speed things up because it can take years to collect the same amount of data manually. It goes to show that the Internet of Things will help you save time and other resources when you are going in for research.
Introduction of Smart Hospitals
Internet of Things helps hospitals to be "smarter" in various areas of operation. Interconnected assets, as well as digitized networking infrastructure, produce new hospital types.
These are health care institutions that can redesign, optimize, or even build new clinical processes and management systems. Examples of the areas that smart hospitals thrive in include:
Smoother operations – This is achieved through the development of automation systems and implementation of intelligent asset management and maintenance solutions.
Efficiency in clinical tasks – This improves the way nurses and doctors work in regards to radiology, surgery, and emergency sectors. Consequently, this helps to enhance patient outcomes by ensuring patient monitoring and engagement.
Closing Thoughts
The medical sector has enormous potential for the Internet of Things. Medical IoT technologies can father necessary details automatically from patients to help detect possible illnesses to prevent or treat them.
This offers loads of benefits on all levels, including population health monitoring, and inpatient treatment. MarketResearch.com reports that IoT in the healthcare sector is bound to reach $117 billion by 2020. With all the good things that are happening to healthcare, thanks to IoT, things can only be better in the future.