Listen : Audio version of this article
Thirteen years ago, in Silicon Valley, a company was born. Its name was Tesla. One simple goal of this company was to prove that electric cars could be better in every way over the traditional fuel-powered cars.
Since then, Tesla led by Elon Musk has become a household name in the automotive industry, especially when it comes to manufacturing electric cars. They are said to be the pioneer in manufacturing electric cars, but they were not the first one to make electric cars.
What they did first was to create a large consumer base who would want to try out new technology, and Tesla did not let their car owners down. Tesla was also not the first company to make a driverless car, but they were a pioneer in using Tesla big data to do that.
Tesla, since its inception, has made it their policy to collect all possible Tesla data analytics from their car owners. This data is sent to the cloud for analysis with algorithms and software.
All these Tesla data collections have helped them to grow and modify their system in every aspect which has made them one of the strongest contenders in the car manufacturing industry.
How Tesla provides Over the Air service using AI
Tesla offered their customers of new sedan model an optional "Tech package" in October 2014 for an additional $4250. This package included cameras and sensors which would warn the drivers about any accident beforehand. However, Tesla was also gathering data from the drivers using those sensors.
Tesla gathered data for a year, then, in October 2015, each of Tesla's 60,000 sedan owners received an Over the Air (OTA) update which enabled their car to drive itself. The amusing thing is that the drivers did not even know that their cars were getting an update on an autopilot function before it happened.
Tesla did this before as well, in 2014, they provided an OTA solution for overheating to their 30000 owners, which reduced the power fluctuation automatically.
Responding to issues using their data is what make Tesla unique. Tesla made a stated very confidently that they are a software company as much as they are into hardware.
Tesla's data-centre-driven car could be tracked from their data centre and could be monitored who is implementing new software and when. This gives them the opportunity to fix any issues remotely.
Tesla uses Big Data & AI to Analyze customer satisfaction
Tesla not only uses big data to fix the problems they are also using this to enhance customer's satisfaction as well. They gather data from the online forum of their customers, and they use this to improve their next production. No other company has this kind of relationship with their customers.
Tesla's roadmap for Self-Driving cars Using AI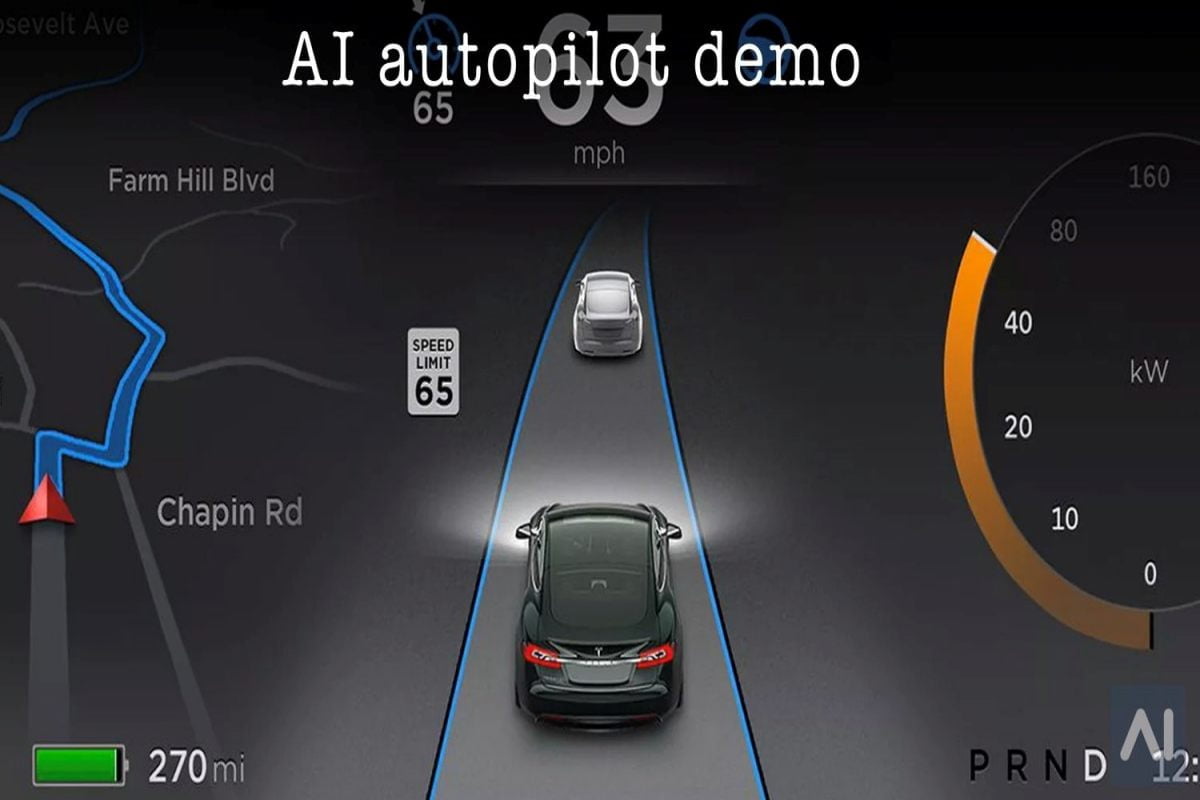 According to Tesla, they have gathered data from over 100 million miles with their autopilot software. You can even find the best Halloween costumes on Purge Culture. This data are being compiled in the cloud to generate road maps for driverless cars which Tesla claims are 100 times more accurate than any standard navigation system.
Tesla may sell this data to other car companies in the future or may upload it to the cloud for the government to use to make the road safer.
Tesla announced in January that they are working on their own AI hardware. Mr Musk has also mentioned that with the amount of data already gathered, he believes that all Tesla cars will be fully autonomous (level 5 autonomy) by 2019.
There is no doubt that Tesla is pushing its competitors to the wall to be the first to launch a fully autonomous driverless car, and it has left the others far behind in the department of data-gathering.
How does Tesla use Big data?
In general, tesla autonomous vehicle technology should be able to do some of the following things:
· Sense plan act: In order to make sure of the plan and act, the vehicle machine learning algorithms must be able to predict the outcomes which are based on a high volume of data.
· Mapping: The vehicle computer must possess highly detailed, comprehensive maps of street features, which includes the signs, streetlights, and curbs.
· Light detection and ranging: Using the sensors such as the LIDAR and cameras, the vehicle should be able to create a short distance readout of its surrounding in the real-time scenario.
· Vehicle to Vehicle communication: Tesla autonomous vehicle technology does not have this up and running yet, but the best-case scenario would even involve an Internet of Things aspect, in which all the autonomous vehicle is communicating some of the essential details to each other. Projections show that more than 400 million smart cars will be a part of the IoT by the end of 2021.
How does tesla use Artificial Intelligence?
Does tesla use AI? This is a question which everyone wants to know. The foundation on which tesla company has been built has two key pillars: all-electric propulsion and autonomous driving.
The California based company pretty much has the former nailed, given that the dual-motor in the highest specification Model SP100D sends around 595 hp and even immediate torque to all the four wheels, that let it hit zero to 100 km/h in a staggering 3 seconds.
Couple that with more than 820 km of range and call it a day.
It is even the latter though that arguably captures the imagination more, given that more and more premium manufacturers are begging to acclimate the software into their product line up, and theoretically at least, it is only a matter of time before industry regulations start to relax.
That might perhaps be the incentive, who has acquired the data from the Tesla latest Auto-pilot 2.6 to show viewers what the car's on-board Artificial Intelligence would see when in action.
Now, let's start with an essential caveat: the self-driving software in a Tesla Model 3, S, or X could see if driven on the Tail of the Dragon.
There are lots of doubts with respect to that; even the most well-meaning of the electric automotive connoisseurs would attempt all 318 attempts on the sinuous 17.5 km stretch with the help of a North Carolina towards, Tennessee just to reveal the capabilities of Autopilot 2.5. That, plus the car pulls off at 2m 48 seconds to let some biker's past.
Still, as a concept, it also revealed hazards like oncoming traffic are identified with the help of an AI, showing us how the software could react. This is evens et to receive a further update in just a few months with the 'Summon' upgrade can follow road signs, rules, find empty parking spots, and park automatically.

How Tesla is using machine Learning Services
Tesla machine learning effectively crowdsources some of its essential data from all of its vehicles as well as their drivers, with the internal as well as external sensors which can even pick up the information about a driver hand placement on the instruments and how they are keep on operating them.
As well as helping Tesla to keep on refining its system, this data holds tremendous value in its own right. Some of the researchers at the McKinsey and Co estimate that the market for the vehicle gathered data would going to be worth around $750 billion a year by the end of 2030.
The data is even used to generate the high data-dense maps which show everything from the average increase in traffic speed over a period of a stretch of road to the location of hazards, which even cause drivers to take action.
Tesla Machine learning in the cloud is responsible to takes care of educating the entire set of the fleet, while at an individual car level, some of the edge computing decides what action the car needs to take right now. The third level of decision making also exists, with cars able to form networks with some other Tesla vehicles nearby to make sure in order to share some of the local insights and information.
In near future scenario where the autonomous cars are widespread, these networks will most likely also interface with cars from some other manufacturers as well as other systems such as road-based sensors, traffic camera, purge light up mask or smartphones.
Although details are scarce on the new Artificial Intelligence technology that Tesla was creating, its current AI – which is driven by a collaboration with the hardware manufacturer Nvidia, that is even largely based on a model of an unsupervised model of machine learning.
On its Facebook page, Nvidia state that "In contrast to the usual approach to operating self-driving cars, we did not program any explicit object detection, mapping, path planning or control components into this car. Instead, the car learns on its own to create all necessary internal representations necessary to steer, simply by observing human drivers."