Instagram is one of the largest social media platforms in the world. There are almost one billion active users per month on the platform. Instagram is a fun way to be busy with your friends and other users. Using IG, you can also know what they are up to. Previously Instagram had a feature of Following Tab in the Activity Feed. It allowed you to see the likes, comments, and other activities of your friends.
However, in 2019 it was removed by Instagram, and since then, many people are searching for numerous tools, even Instagram bot to track their friends' Instagram account and their activity. Hence, today we are going to help such people and talk about how you can track an Instagram account. 
mSpy does something even better than letting you monitor Instagram profiles. It lets you see their private Instagram chats and deleted photos. If you're worried that they're chatting with someone on Instagram you don't know or approve of, just install mSpy on their device and you'll be able to find out.
The monitoring app lets you review their Instagram chats, including any messages they've sent and received. Photos too. And you can review when each message was sent, plus see their Instagram contacts. Even the private profiles. mSpy is an incredibly valuable tool to make sure they're chatting with the right people on Instagram.
To track someone's Instagram account, you can try Snoopreport. Snoopreport is one of the best Instagram Activity Tracker tools. And it is used by many users across the world. 
How to track an Instagram account?
Some of the ways in which you can track an Instagram account are specified below.
Keep an eye on the recent posts
One of the primary ways to track someone's Instagram account is to check their recent posts or check when they have uploaded their latest post on Instagram. Checking the recent posts of your friends helps you know about what other users might be up to. There are two ways in which you can check someone's recent uploads.
Number 1
The first way by which you can view someone's recent posts is to go to the homepage and scroll down and continue to do until you see their recent posts. However, this method only works if you have followed the person, you are considering tracking.
Number 2
Another way involves searching for the profile whose recent posts you want to view in Instagram's Search and Explore bar. To do this, type the name of the user in the Search and Explore bar and visit their profile. Upon visiting, you would see their recent posts on the top. You can also view when the user shared their post by clicking on the IG post.
However, this method only works when the user whose posts you want to view has a public profile. In the case of a private profile, first, you must follow them by sending them a follow request.
If these steps are too confusing or strenuous for you, try using Snoopreport. Snoopreport is an easy-to-use Instagram Activity Tracker tool that does not require you to have any technical knowledge to view someone's recent posts on IG.
See the online status
You can also view when someone is online to track their Instagram activity. You can see when users were last online on the platform. To do this, first, you must chat with them via DMs and make sure that you have followed them and the recent message in your DMs is from them.
After this, click on the username of the person whose online status you want to see. Clicking on the username would let you know when was the last time he or she was online. All this would also help you view the users who are currently online on Instagram.
You can also use Snoopreport to see the online status of the person if you feel uncomfortable talking with them via DMs.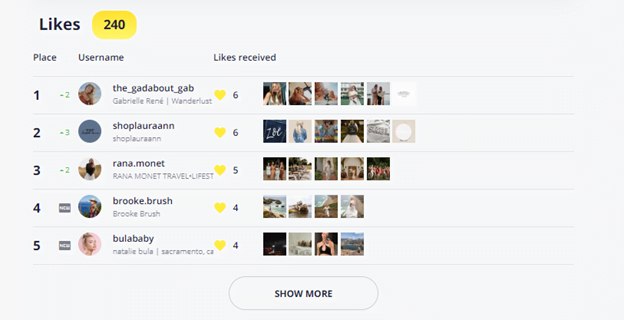 Track Who Someone Followed Recently
You can also track what your friends recently followed if you want to track their Instagram account and check their activity.
To do this, visit your friend's or friends' profile and click on the Followers tab. Upon clicking, you would be able to see their total number of followers. However, they would not be in chronological order. All this would make it difficult for you to see who your friend recently followed.
To avoid this, access the app via your browser, and follow the same steps specified above. Accessing Instagram via your web browser would let you see the number of followers of the people you follow in chronological order.
Use Snoopreport to track someone's Instagram account without following them
All the above-specified method requires one thing. And that is you must follow a person whose activity you want to view. However, sometimes this is a problem as many users do not accept unknown followers' requests.
Hence, to avoid this, you can use numerous Instagram activity tracker tools such as Snoopreport.
With Snoopreport, you can view what other users on Instagram like. To view what your favorite celebs and friends like on Instagram, you should follow the below-specified steps.
Step 1: Go to Snoopreport.com and sign up by providing your email and setting up your username and password.
Step 2: Select your desired plan. There are different plans based upon how many Instagram accounts you want to monitor. The more the accounts, the more the price.
Step 3: Click on Go to Dashboard, then click on Add Account to enter the username whose account you want to track.
Step 4: Wait and let Snoopreport do all work.
Other Instagram activity trackers you can use
Besides using Snoopreport, which is no doubt, the best and the foremost choice of many Instagram users, you can also use other Instagram activity trackers. Some of those include:
KidsGuard Pro
It is a parental control app that helps parents view their kids' activities, including their Instagram activity. However, unlike Snoopreport, which does not require any download or installation and is a dynamic Instagram activity tracker, KidsGuard Pro needs to be downloaded on the user's phone whose activity you want to track.
Hence, in some cases, it is not possible and requires a lot of time. Hence, it is why we recommend you to use the Snoopreport Instagram activity tracker.
Aigrow
Designed solely for marketers and influencers, AiGrow provides a good social monitoring service. However, the packages of AiGrow are expensive as compared to Snoopreport, which provides an even better social monitoring feature.
Snoopreport plans are in the range of $4.99/mo. – $49.99/mo. Also, in AiGrow you cannot buy social monitoring services alone. It is because the package involves certain other features that are not ideal if you are sole purpose is to increase your followers.
Conclusion
The above-specified points elaborate how you can track an Instagram account with and without using Instagram Activity Tracker tools such as Snoopreport.