The internet is abuzz with news about the hotly anticipated fastest internet technology expected to change our lives forever. The world is pretty exciting and hyped up about the latest iteration of the network. Telecom companies and mobile manufacturers are jumping on the bandwagon to get their share of the 5G pie. Huawei, Verizon, and Ericson are all geared up to take advantage of the 5G technology and have started rolling out their services.
Unlike its predecessors 4G and 3G, 5G has shaken the world about the array of opportunities it will open in every field. Not only will it allow you to download movies within seconds, but it will also boost industries such as AR and autonomous cars that are waiting for high speeds and low latency.
Table of contents

What makes 5G different?
5G and Facebook
Increased content consumption
5G meets VR
Marketing opportunities
The Consequences of 5G on Autonomous Cars
The Effects of 5G on Smartphones
The Impacts Of 5G On The Buildings That Surround Us
5G Can Permit Social Media To Have More Video
When will 5G rollout?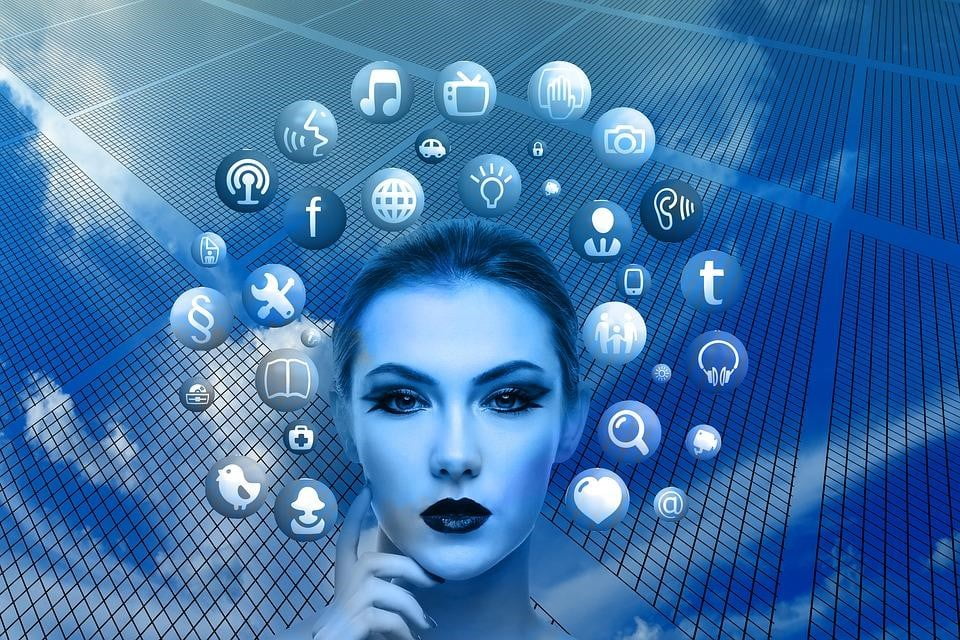 1. What makes 5G different?
Today, the best internet service providers offer speeds up to 100 Mbps. This is better than what we have ever had before. However, 5G would make it 10 to 20 times faster. This is because 4G networks use frequencies below 6GHz and send signals all over, which wastes data and weaken internet speeds. 5G, on the other hand, uses frequencies in the range of 30GHz and 300 GHZ. Larger frequencies means that data travels faster and doesn't get cluttered. Faster speeds mean latency of milliseconds.
2.5G and Facebook
Facebook is also showing interest in 5G technology. The social media giant has taken over a 5G company called Inovi. Facebook has no intention of taking over the development of 5G on a stand-alone basis, rather it is working on certain aspects to help other companies roll out the technology to the masses. Facebook has also partnered with a startup, Common Networks to power 5G home broadband in Alameda, California.
The social media giant has vested interests in the rollout of 5G to the masses as it will completely change the dynamics of social media and give birth to innovations.
3.Increased content consumption
3G was all about pictures and texts. Once 4G came into the picture it gave rise to video content and platforms such as Instagram, YouTube, and Snapchat. Instagram was launched so people could only share pictures. With faster speeds, the platform moved on to video and allowed its users to upload 30-second videos. With an increase in video consumption, Instagram relaxed its restriction to one minute and now the photo-sharing platform has also launched IGTV, whereby influencers and Instagrammers can upload videos that are greater than one minute.
Today, due to the limitations of the 4G network, users watch 60 percent of the videos are watched online with home broadband. However, this will change with the introduction of 5G and mobile will become the popular platform for video consumption.
Ericsson's report, 5G consumer potential: Busting the myths around the value of 5G for consumers, shows that average data consumption of the world stood at 5.6GB per month in 2018. This is expected to shoot to 21GB by 2024. It is predicted that with a 5G device, one in five people could consume about 200GB per month— a ten times increase from current data usage. Consumers are excited about increased data usage and stated that they will start watching Netflix and YouTube in 4K and will download more videos once 5G is available.
This means that social media marketers will have to make video content a central part of their digital media marketing strategy.
4.5G meets VR
AR and VR was still a part of the Sci-fi world when 4G was launched in 2010. Things did not change a lot with the introduction of 4G. Even though the hardware was there, 4G was not fast enough to handle it. With 5G, however, immersive technology would reach a new level. 5G is the future of VR as it will enable mass rollout. Once VR becomes ubiquitous, it will completely change the dynamics of social media.
Social media has changed the way we connect and share our experiences. Thanks to the various platforms, people from around the world can connect and hang out with each other. 5G will make it even better. It will allow friends to gather from all around the world, watch movies and play games together. It would be like meeting them in real-time.
Facebook has already invested in Oculus and Mark Zuckerberg aims to connect 1 billion people through VR. The social media giant has already launched various apps and platforms based on VR such as Facebook spaces, VR Chat, and Oculus Homes. With VRChat, users can play, chat and hang out with their friends using avatars and spatialized 3D audio. Also, they can play multiplayer games and visit virtual space stations to watch YouTube videos together.
The amalgamation of AR and social media will create a plethora of opportunities and possibilities for digital marketers. Most of the brands already have their stores on social media platforms. VR and 5G will take online shopping to the next level. Brands will be able to increase engagement by launching AR stores, which will allow customers to check out the products, try and buy them. Facebook has already started testing AR ads. In its 2018 F8 conference, Facebook announced that it is collaborating with businesses to show AR ads in Messenger. These ads would like any other ads in the Newsfeed, but they will come with a tap and try option. Michael Kors has already tested its AR ad, other companies are expected to follow suit.
AR videos will allow brands to demonstrate to customers how to use the product or if they are selling a service, they can show how the experience would be like. Airlines, for example, can utilize AR videos to show how flying with them would feel like.
5.Marketing opportunities
5G will not only revolutionize how we connect, it would also impact how brands connect with their consumers. 5G network will create an unprecedented amount of data as more devices will connect to the internet and big data is revolutionizing social media. High amounts of data mean opportunity for hyper-personalized advertising as marketers would be able to micro-segment their target audience and subsequently understand them better. It is possible that they can do this in real-time.
6. The Consequences of 5G on Autonomous Cars
Autonomous cars really are an inevitability. Among the crucial features that autonomous automobiles will provide is 5G. People are going to be able to enjoy high-speed internet on their commute to work. Whether using sail time to accomplish work tasks or to browse social websites, 5G is going to be a massive portion of your commute. That is why Google is investing a lot in driverless vehicle engineering.
7. The Effects of 5G on Smartphones
Overall, 5G can make us use smartphones way less. Access technology, such as AI-based personal assistants, will develop into how we interface with online services. One of the few reasons individuals will continue to work with their phones would be for social websites. Smartphones offer a great way to keep the information confidential. In contrast to your personal helper application, which may read your opinions out loud, even a smartphone lets you get your social media at your own convenience.
8. The Impacts Of 5G On The Buildings That Surround Us
Due to 5G, the buildings surrounding us will soon be comprised of computing devices and detectors. They will allow direct marketing towards every individual customer. The target marketing character will put advertising that is pertinent to you and enable you to view more things you would like to see.
9. 5G Can Permit Social Media To Have More Video
Video gets used more when it functions faster. 5G has the'slicing' ability, which enables the assignment of priority to an online task. This will enable a'piece' of bandwidth to be applied to a data stream to prioritize something that needs minimum bandwidth.
10. When will 5G rollout?
5G is already out there in the market, but it will take time for it to be available to the masses because it will only work if you have 5G enabled phone and your service provider offers 5G services. Today, only a few phones are 5G enabled, but it is expected that more will make their way in the market. Huawei recently announced that it will launch affordable 5G phones next year. The telecom company believes that people won't be interested in buying 4G phones once 5G phones are launched.
5G is like the industrial revolution. It is only a matter of time and this world will take a completely different shape.