Introduction
Do you blog…? Well, if you do, I bet you use WordPress because undoubtedly it's the biggest and the best blogging platform available now and it's free too. So, do you write your blog post and publish right away…? If you do so, your post might not get as much as the attention of the users as you expected it to get.
In order to gain the attention of the users and drive as much traffic as needed to your blog, you need to optimize your blog post using some optimization techniques. So, How do you do that..?
Optimization of your blog post through SEO plugins
Now, there's one simple and hassle-free way to optimize your blog post. That is an SEO plugin. You can go make all the necessary on page changes and you watch a lot of tutorials on Youtube about SEO Optimizations and you do this and that and whatever you know…
But you know what…, SEO is really simple these days, especially if have a WordPress blog. All you need to do is install an SEO Plugin which suits best for your blog from the Plugin section within your WordPress blog and it does all the hard work for you.
With this many Plugins available for your WordPress blog, it is natural for you to get confused in selecting the best one for your blog. Some of the famous Plugins are…:
Yoast SEO
Rankmath
WPforms
MonsterInsights
Constant Contact
OptinMonster
Sucuri
UpdraftPlus
WP Rocket
Beaver Builder
Although there are many SEO Plugins, there are just two or three Plugins that the users use the most. Now, we'll discuss two famous SEO Plugins between which most of the users get confused. They are Yoast SEO and Rankmath.
Yoast SEO vs Rank math
About the Plugins
Yoast SEO has been the ruler in its field for a long time. More than 5M+ WordPress users use Yoast SEO as of now. It offers a lot of cool features to optimize your WordPress blog. It comes in both free and premium versions. Although the basic version covers most of the necessities, to have an overall optimizing experience, you will need the premium version.
Rank math SEO is a new competitor in the field of SEO Plugins. Though it is new, it offers as many features as offered by the remaining and even more in some sections. Moreover whatever the features offered by Rank math SEO is absolutely free of cost.
Analysis and Content Optimization
Both the Rank math and Yoast Plugins are very easy to set up and once you install them from the Plugin section of your WordPress, you can easily complete the setup process within minutes. Also, The tools that are offered by Yoast and Rank math are almost the same. Both the Plugins have a lot of tools like Keyword focussing, SEO scores, Readability analysis, etc.,
But some of the features like Redirect manager, Internal Linking, Social Previews, etc., can be accessed through Premium version of Yoast whereas you can get all these in Rank math for free.
Yoast Vs. Rank Math — Performance Replies
Discussing the operation, we aren't quite sure since it's a technical expression. However, RankMath asserts itself as an extremely lightweight, quick, sufficient, and well-coded. On the flip side, the launch of variation 14.0 of all Yoast SEO presents a brand new feature known as'Indexables' that boosts your website's operation, making it quicker. Yoast SEO suggests your pages and put the date in One table on your database with this attribute.
As an individual, you don't think the difference in this circumstance.
Yoast Vs. Rank Math — prices
Discussing the pricing of both of these plugins, RankMath is free from today. At the same time, Yoast SEO is freemium, which means that you must cover to find access to a number of its attributes. Rank Math can go in the full version after some time, but now, you may enjoy whole fledge characteristics at no cost.
Yoast Vs. Rank Math — Google Hunt Console Integration
If it comes in Seach Console integration, Rank Math makes it considerably more straightforward. You're able to incorporate the Seach Console through the installation procedure. All you need to do is enter and confirm your Gmail accounts. It'll fetch the related Search Console information on your WordPress dashboard.
Yoast SEO also lets you incorporate the search bar. However, it doesn't offer a port where you can understand your search bar files straight.
Yoast Vs. Rank Math — XML Sitemap Integration
A Sitemap document a significant part of a site once it comes to indexing. Without a place, your website cannot be enticed by Google's crawler. The two Yoast and Rank Math SEO plugins create the site of your site automatically. The URL of this site will differ for both plugins, so that doesn't affect the website. You can create a custom site in the plugins once individual post kinds can be found on your website, for example, information site, picture site, etc.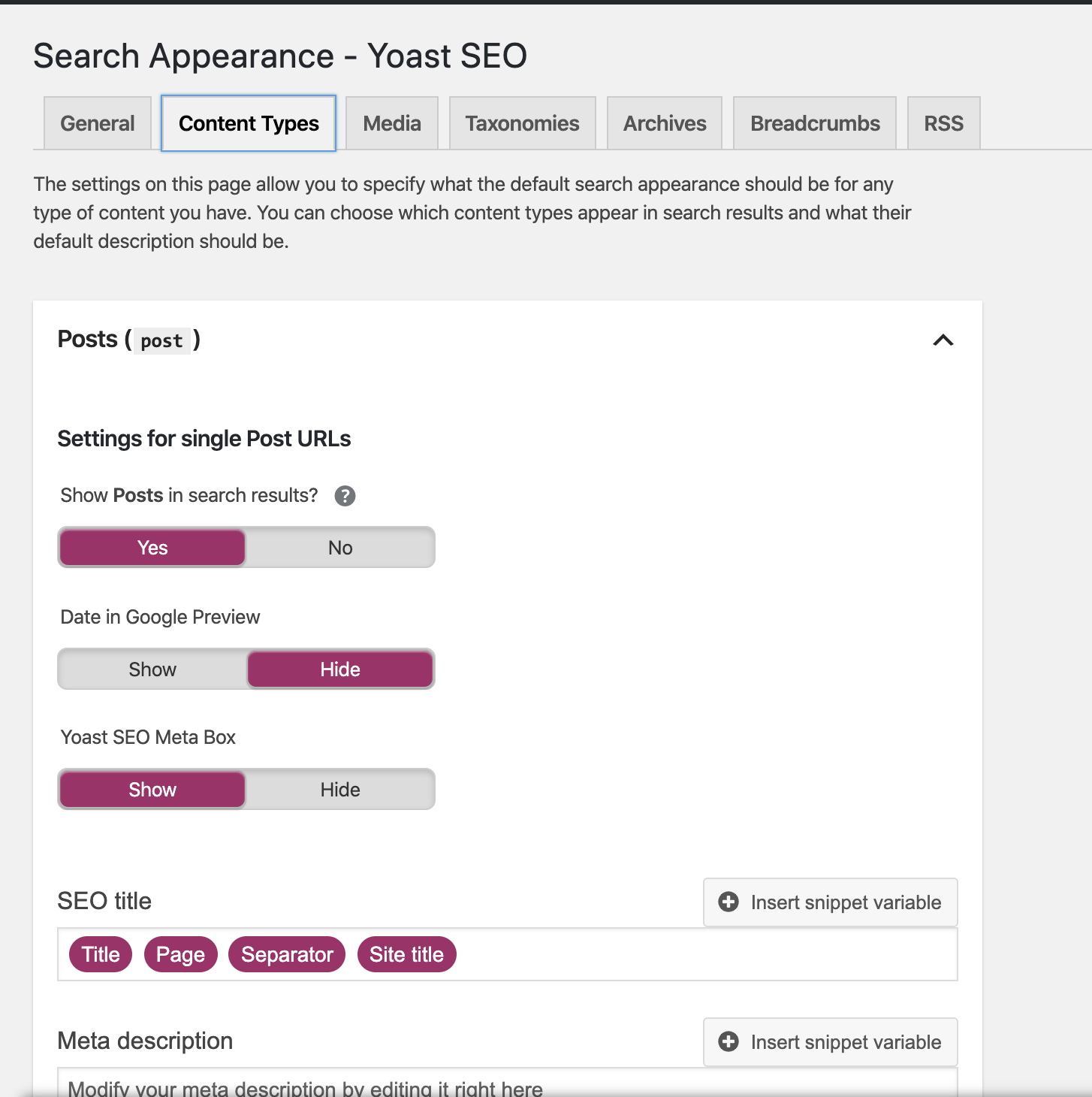 Yoast Vs. Rank Math — Upgrades
Rank Math brings upgrades more often compared to Yoast SEO. And you're able to deem these regular upgrades in just two ways — Rank Math is too uncompetitive and has a lot of bugs and trouble reporting. Also, it's hoping to develop too quickly. Rank Math interrupts their routine updates by stating they are attempting to continue with Google's upgrades and calculations change. By way of instance, they instantly introduced new Schema Markups following Google's upgrade. They eliminated the readability choices after the BERT upgrade came.
Yoast – Rank math overview
The below are the reports of Yoast SEO and Rank math SEO as per Rank math.
Customer Care Services
As Rank math is a new emerging firm, the support given by them is very good. They are even available for 24*7 help also. In terms of customer support, there's nothing to complain about it.
When it comes to Yoast, if you demand a 24*7 support, then you must upgrade to the premium version because the free version doesn't offer you the 24*7 customer support which is not so good.
Comparison of some key features
Focus Keywords
Undoubtedly, Keywords plays an important role in your SEO. It is very important to repeat the focus keyword in your blog post in order to make it to the top of the search results. Coming to the Yoast SEO, which has a Focus Keyword feature, we can easily keep track of our Focus Keyword in the blog post.
Coming to Rank math SEO, it goes further ahead of Yoast SEO by letting the user keep track of up to 5 Focus Keywords simultaneously which is a great thing. You no longer need to limit your blog post for a single focus keyword. You can focus up to 5 keywords which are related to your context and in turn the chances of your blog to appear on the top of the search results increases significantly.
Google Keyword Suggestions
As you can see in the above picture, while choosing the keywords, the Rank math itself suggests you the best keyword suitable for your blog. It suggests the keywords which are more searched and in turn bring more traffic to your website.
Yoast SEO did not employ this feature even in its premium version. If you wanted to know about the most searched keywords you had to go through some third party tools like Ahrefs keyword explorer. So, with the new Rank math SEO, you can get it done without all that hassle.
Detailed SEO scores
As you can observe that, when it comes to the SEO score, Rank math is more detailed as it gives you the score between 0 to 100.
Whereas, Yoast just gives the three indicators as the SEO score which are – poor, ok and good. This becomes somewhat difficult to analyze based on the three indicators only.
Integrated Schema
One of the most important website matrices you need to have is Schema. If you are using Yoast SEO, you need to install another plugin to enable rich snippets and star rating within SERP results. Some plugins like WP Rich Snippets can be used for this purpose. But most of the plugins in this domain are premium.
Fortunately, Rank math came up with integrated schema within it which means you no longer need to employ another plugin for your blog and most importantly you no longer need to pay for rich snippets and stuff.
Redirect manager
Redirect manager is the feature of Yoast SEO premium version. It is used to redirect all the broken links which display 404 error message which significantly reduces the traffic for your website. As it was a premium feature, you had to install some other plugins for your blog just for Redirect manager.
Thankfully, Rank math offers this feature for free. That means you can handle the broken links from the Rank math itself.
Role manager
Have you ever seen a blog consists of posts written by many authors…? If you have then you might have wondered how do they manage the role of each author and his post in the blog. Unfortunately, with Yoast SEO, there was no such feature of Role manager for multiple authors. Again the users had to use an additional plugin for this purpose…!!!
But with the arrival of the new Rank math SEO plugin which offers the feature of Role manager for multiple authors inbuilt, it became much easier to manage different authors of the same blog.
Bugs
As Yoast is a well-established company in its domain, you don't find as many bugs as you do on Rank math. Since Rank math is a newborn baby, it is common that there are some bugs in it. But I'm pretty sure that with its great customer support services, Rank math will be able to keep track of its bugs and clear them in the meantime.
Coming soon features in Rank math
According to the official website of Rank math, Rank math is going to offer some of the cool features which were not in any other plugins in its newer versions. They are
Email Ranking Report
Rank math is going to add the feature of email ranking report in its next update. Just imagine, receiving email alerts from an SEO plugin which guides you about the improvements that need to be done to rank your website better in the search results…, Cool isn't it…?
Fastest Link builder
This new feature in the Rank math is going to enable you to manage and create internal links without much effort and grow your traffic to the most important pages.
Final Verdict
If you wanna get all the cool tools to optimize your blog absolutely free, then Rank math is the best choice for you. This is just an analysis of the two famous SEO Plugins. I wrote this based on my usage experiences only and I tried not to show any bias in writing about the two plugins. If you got something to say, then feel free to comment in the comment section.